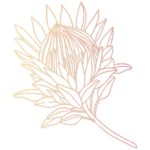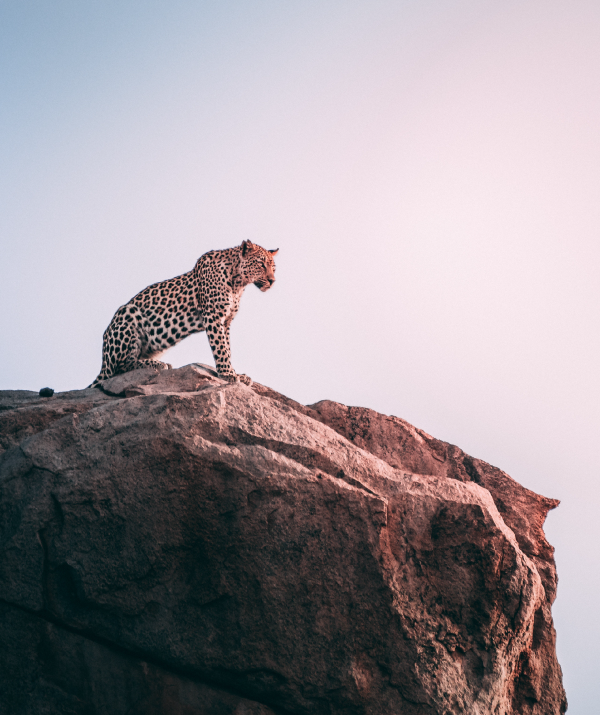 Philosophy & Purpose

For the Wild

To everyone that prefers star-filled skies over city lights… To everyone climbing mountains instead of corporate ladders… To everyone stopping to smell the flowers along the way on whatever their journey may be… Cheers. Get lost in the natural world and celebrate it with us in all its beauty and magic.
R300,00 from every case sold goes to African wildlife conservation projects. Scroll to learn more.
Discover

The Wines

Guided by nature and vinted with passion for an honest and elegant expression of the cool-climate wine region at the southernmost tip of Africa.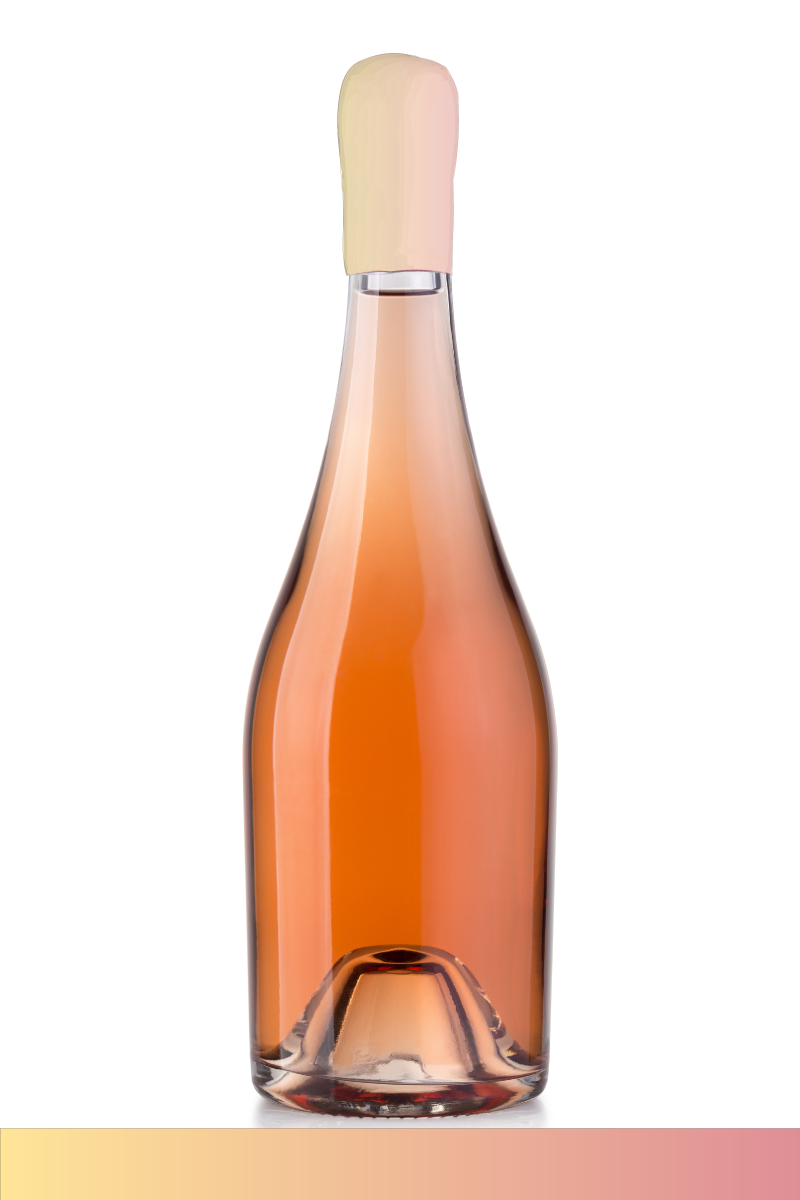 2021

Rosé
Style

This Provence-inspired Rosé of Mourvèdre is an elegant, bright, and tastefully fruity testament to the rugged mountainside grapes found on the southernmost tip of Africa.

Vintage

2021

Wildlife

African Wild Dog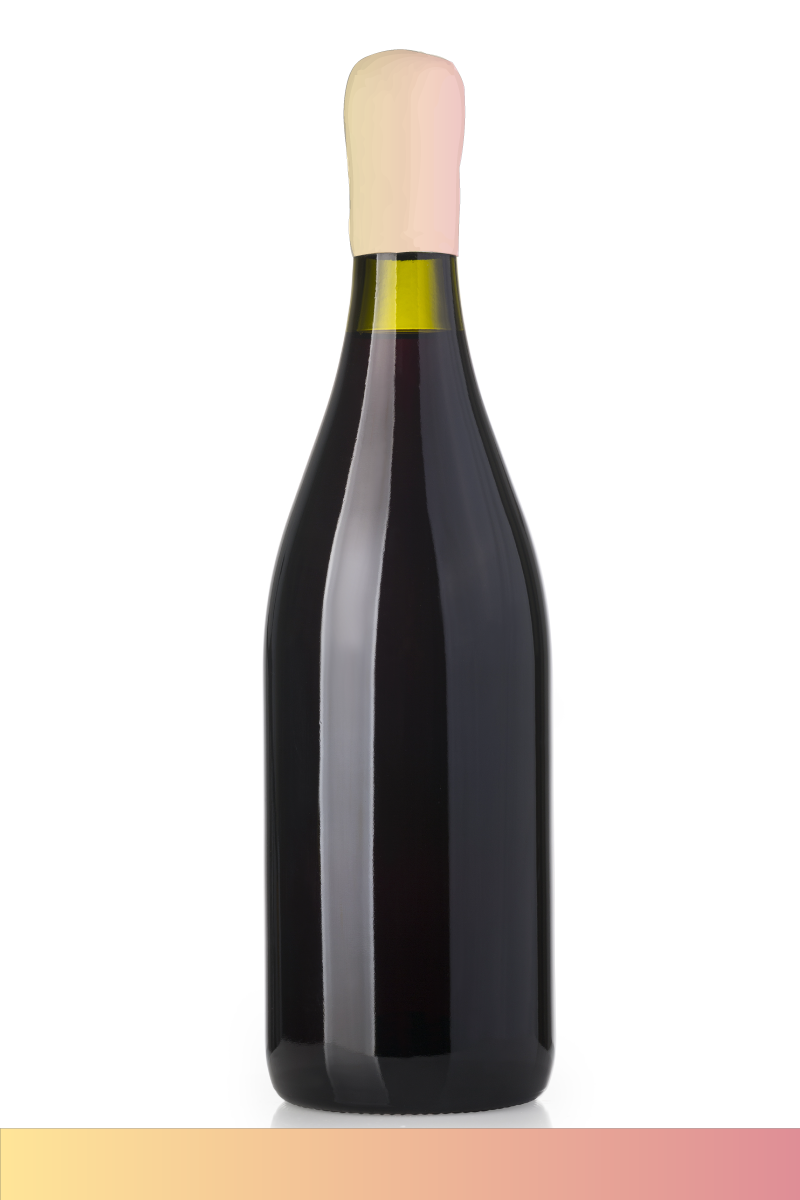 2021

Carbonic Cinsaut
Style

A vibrant, aromatic red, crafted using Beaujolais techniques. This lighter, elegant wine is bursting with cherry and bubble gum aromas on the nose but don't let the light color fool you. On the palate you'll still pleasantly find a full yet soft body with silky smooth tannin and plenty of structure. It has been described by many as the perfect summer red.

Vintage

2021

Wildlife

Cape Leopard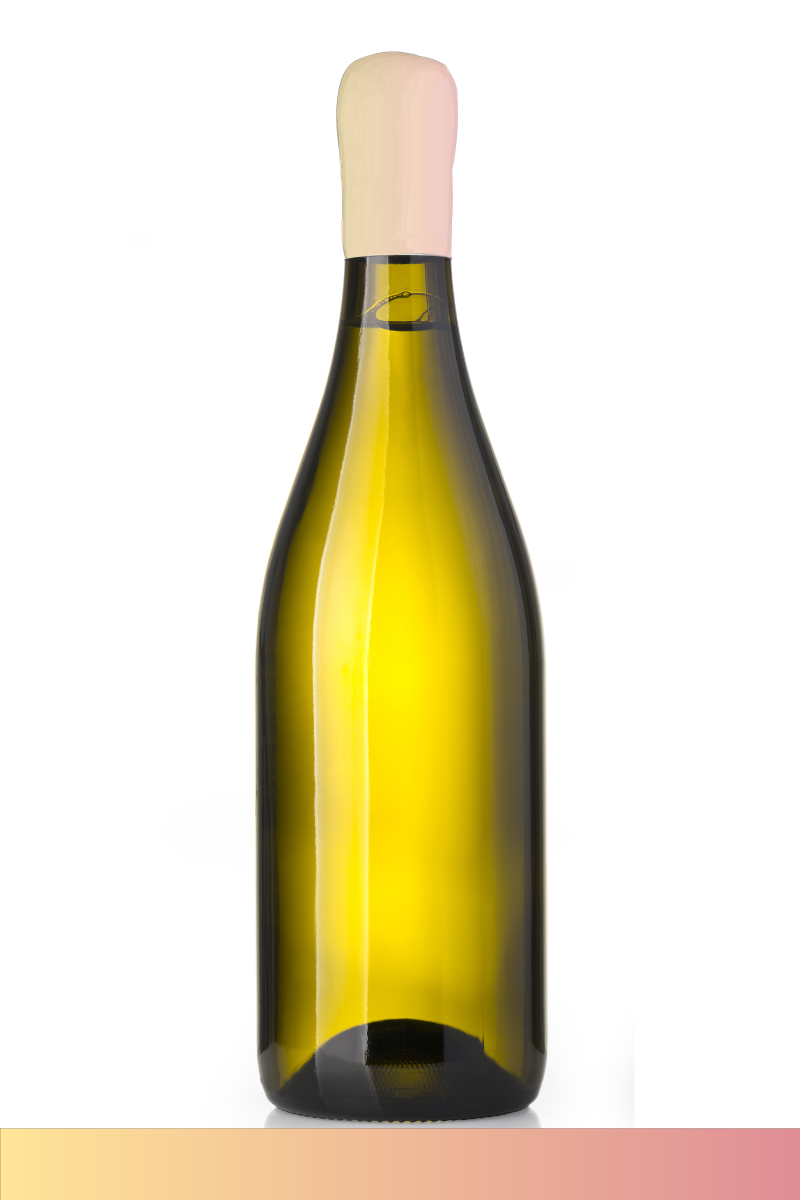 2021

Fumé Blanc
Style

A vibrant and robust wine with stone fruit, caramel, and a brilliant complexity that lends itself to tremendous aging potential.

Vintage

2021

Wildlife

Cape Leopard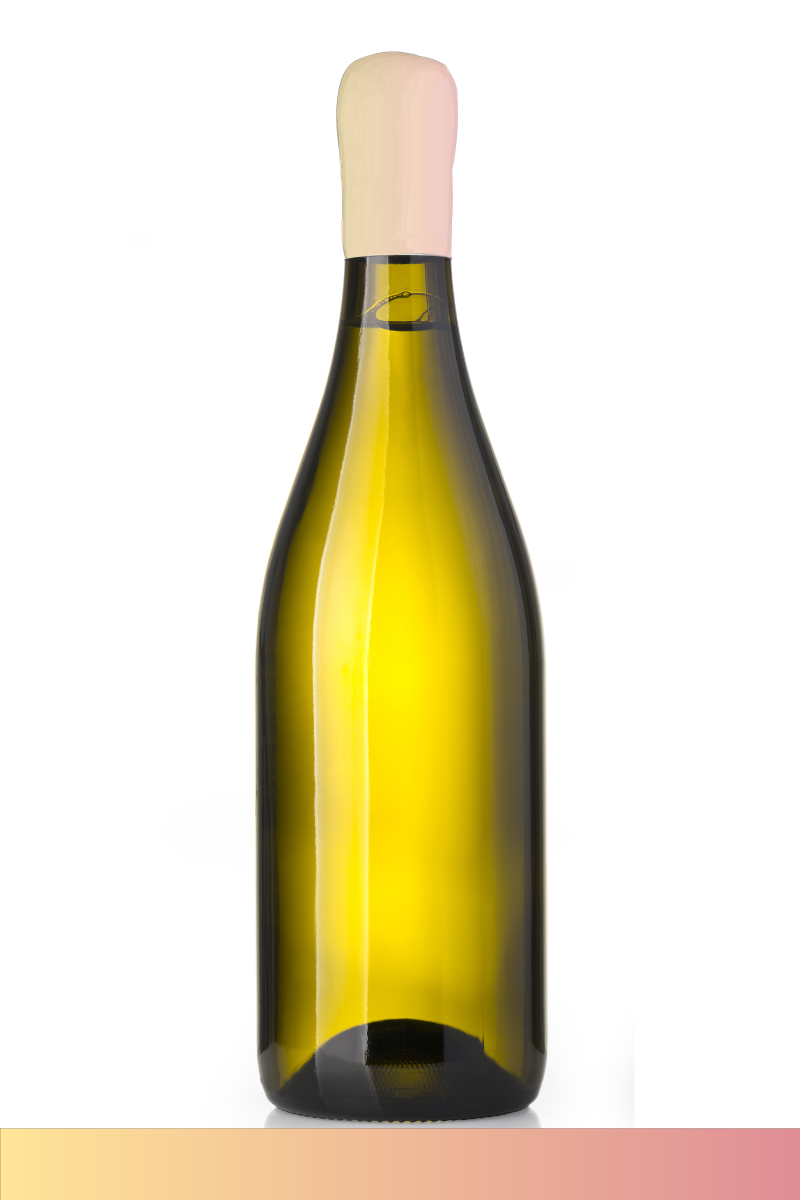 2021

Viognier
Style

Honey suckle and fynbos aromas are met with vibrant citrus and white peach notes on the palate. It's a wine that can be enjoyed on it's own but has meal pairing potentials only limited by ones' imagination.

Vintage

2021

Wildlife

Coming soon...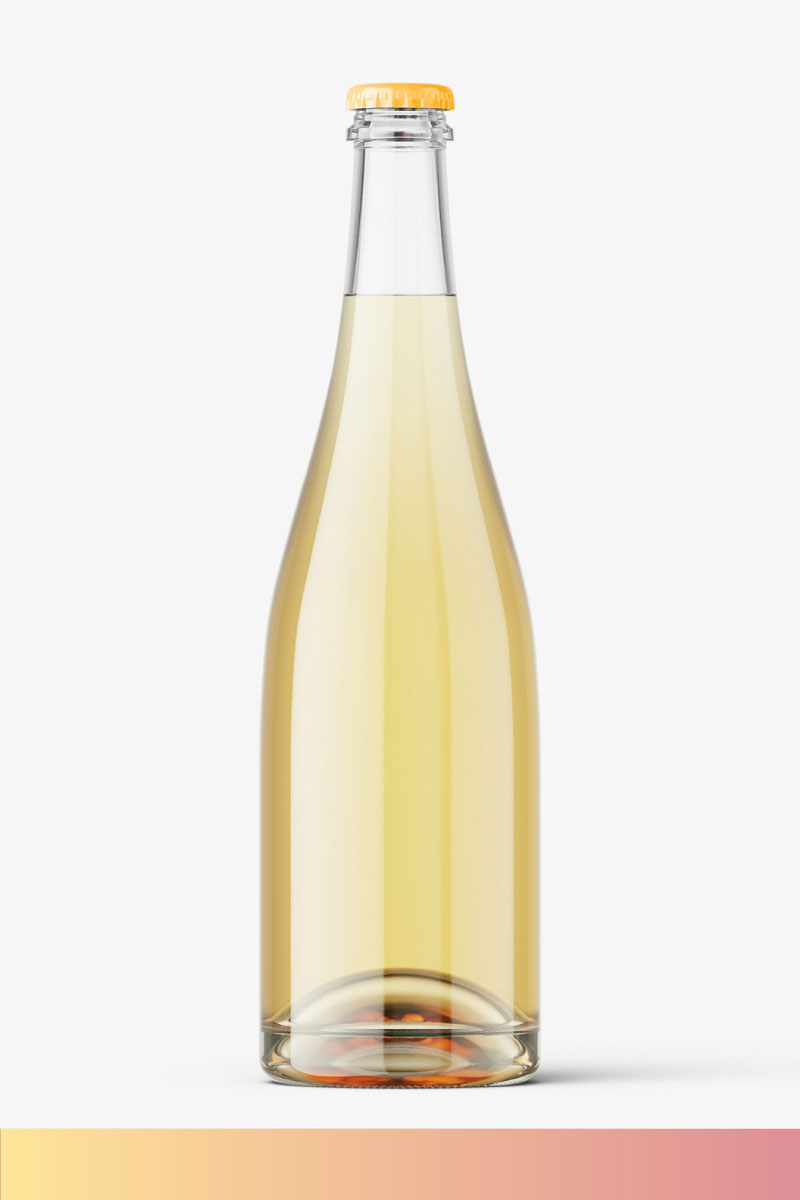 2020

7 Strangers Pét Nat
Style

A beautiful mistake - this 100% Nouvelle Pét Nat is still on the lees, boasting a bright palate of stone fruit, guava, and subtle green notes with an underlying brioche complexity.

Vintage

2020

Wildlife

Border Collie Rescue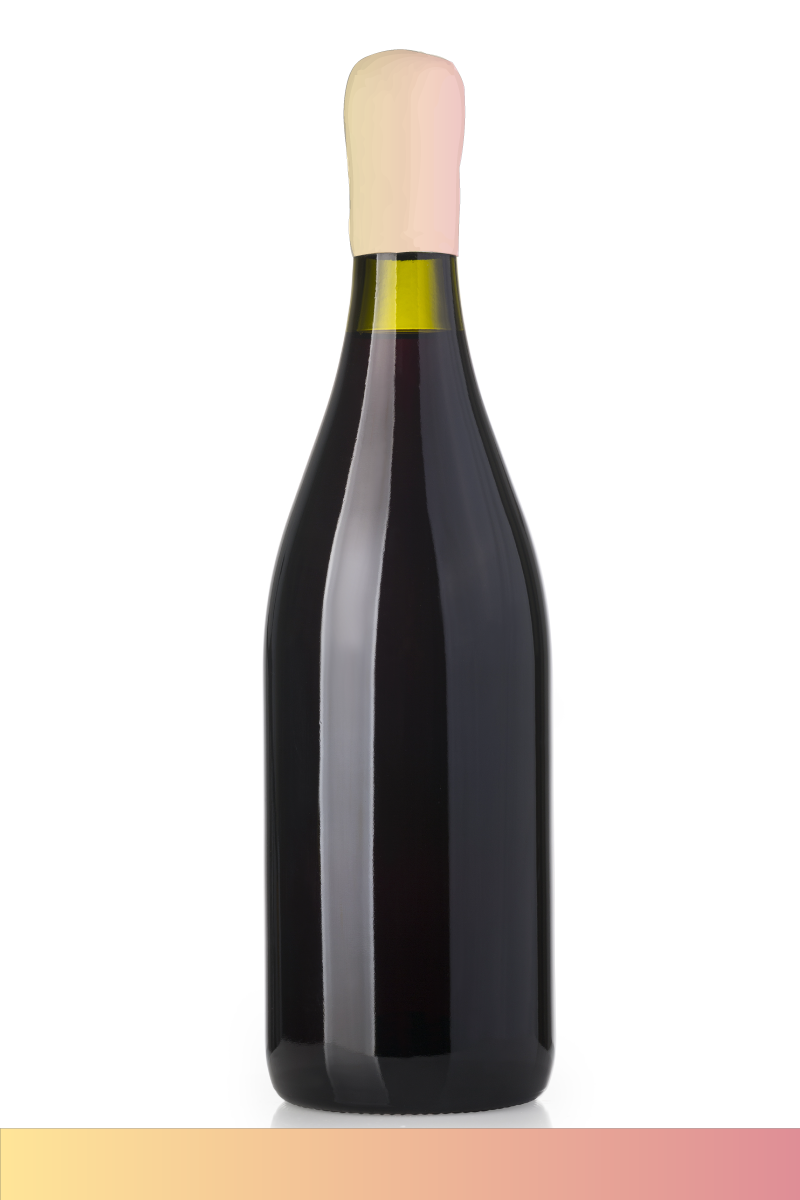 2020

Cabernet Sauvignon
Style

This cool-climate Cabernet is an anomaly. Picked at just 23.6 balling, the wine is elegant yet robust. You'll find notes of black cherry and vanilla on the nose with even more dark fruits on the palate and hints of warm spice and tobacco.

Vintage

2020

Wildlife

African Penguin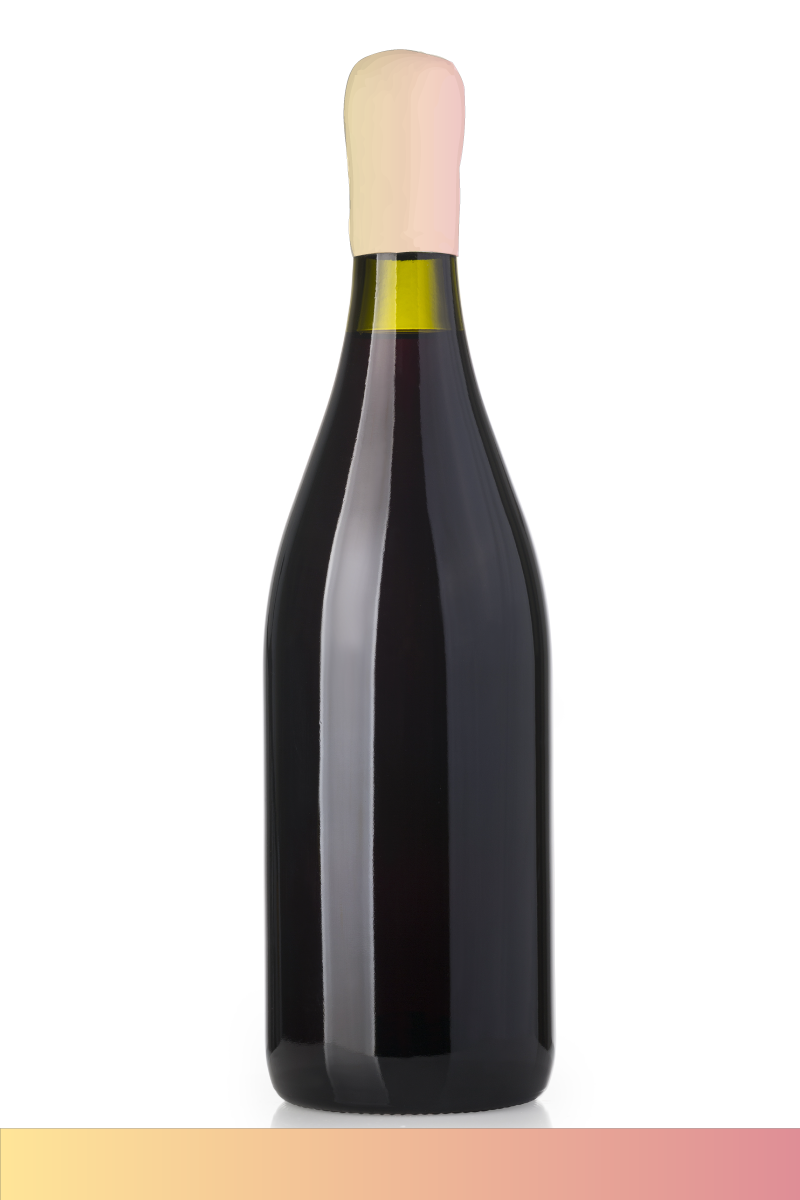 2020

Syrah
Style

Even Syrah has a softer side. With 30% carbonic maceration, a cold ferment in an egg-shaped tank, and gentle hand punchdowns 3 times per day, this wine embraces the floral and red fruit notes of the grape while still paying homage to the spice and tannin that is cool-climate Syrah.

Vintage

2020

Wildlife

Rhino
Terroir

Southernmost Tip of Africa

Where two oceans collide and winds from the arctic fight the African sun to create the continents only true cool-climate wine appellation – the slow-ripened grapes from Cape Agulhas yield wines unlike anywhere else in the world's oldest New World wine region.
In a New Light

The Cultivars
Sauvignon Blanc
Cool-climate Sauvignon Blanc from this region in South Africa is known for bold aromas, tropical flavors, and a signature minerality on the finish. If you're under the impression that Chardonnay is the only white varietal that can be aged properly – allow me to introduce you to an Agulhas Sauvignon Blanc.
Pinot Noir
Pinot from the cold slopes of Cape Agulhas is defined by struggle. Yields are between low and non existent. However, when the stars align and a crop can be harvested, a beautiful wine is all but a sure bet.
Pinotage
A cross between Pinot Noir and Cinsaut, Pinotage is South Africa's creation and gift to the world of wine. While a very versatile cultivar that can be produced in an array of styles, the Stellenbosch Pinotage used in our North Star Blend is the "Napa Cab" of South Africa.
Cabernet Sauvignon
Forget everything you think you know about Cab. This cool-climate Cabernet from Africa breaks all of the rules. A lone block of vines produces slow-ripened, lower-balling but remarkably flavorful grapes that allow for a bright, smooth, and brilliantly complex wine.
Cinsaut
The gnarled bush vines that line the barren, blisteringly hot mountainside in Paarl, South Africa can be seen from miles away. These Cinsaut vines love to suffer. Curiously, these rugged grapes produce the most elegant, silky wine with bright notes of cherry, bubble gum, and caramel.
Syrah
If there was one cultivar designed perfectly for the cold, unforgiving Agulhas climate, it would be Syrah. These hearty grapes can stand the elements long enough to slowly ripen to perfection. On average, Agulhas Syrah will spend 6-8 weeks longer hanging on the vines than your more popular South African wine regions like Stellenbosch. The result? A grape full of flavor, spice, and potential.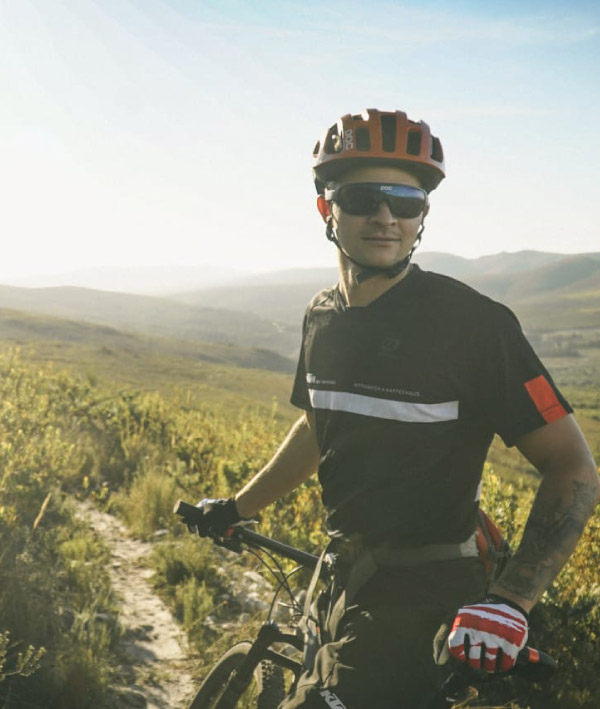 Winemaker

Trev

Just an American mountain bike racer turned winemaker that discovered everything I didn't even know I was seeking on the Southernmost Tip of Africa. This is my story. And these are my wines.
And into the mountains I go, to lose my mind and find my soul. John Muir